Events & Activities
Throughout the year, we organise whole-school key events and enriching in- and out-of-school activities for our students.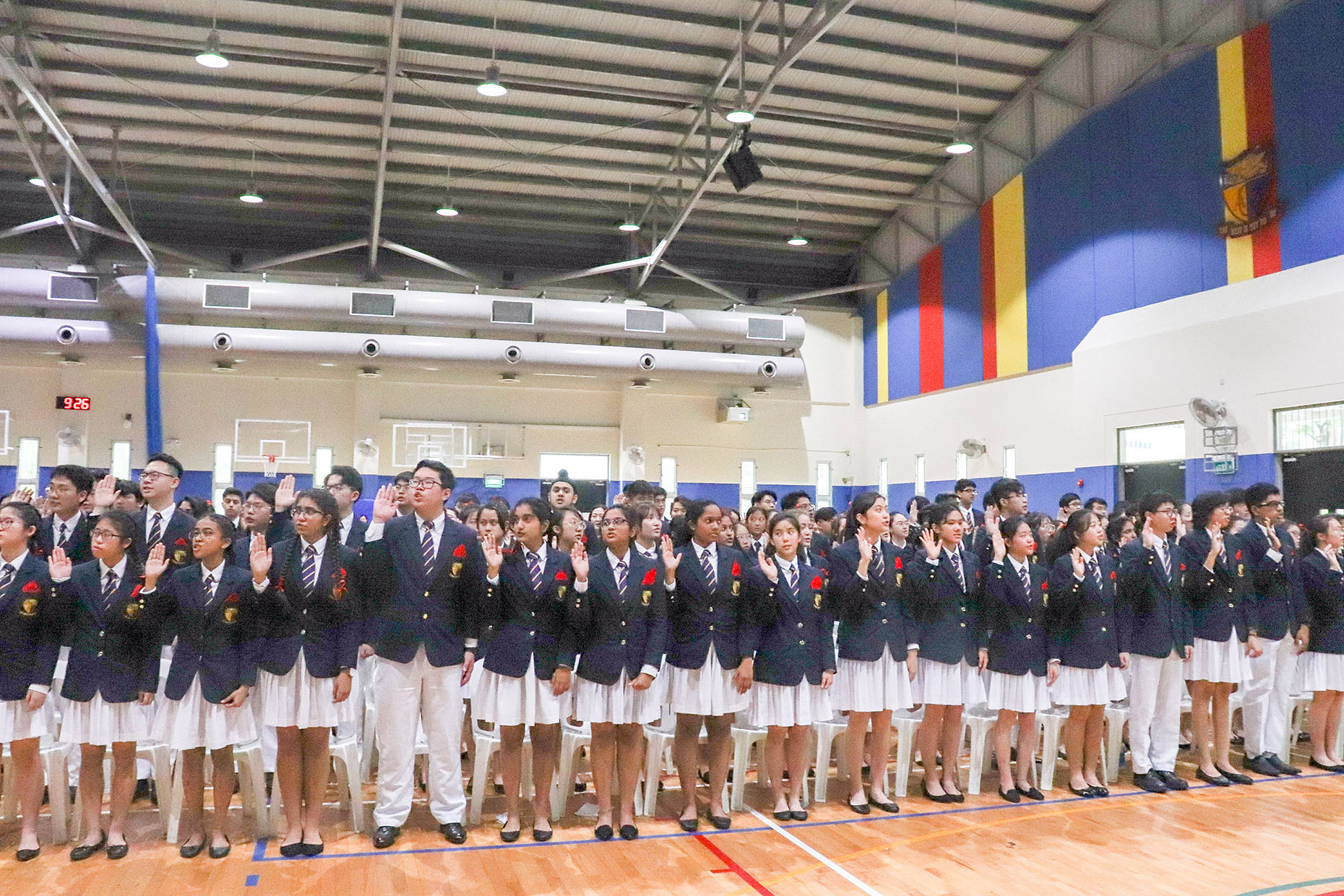 24 April 2019
Student Leaders' Investiture
The annual Student Leaders' Investiture of the 15th Prefectorial Board was held on 24 April. Parents of the student leaders being invested and student leaders from other schools were invited to attend the ceremony to witness the investiture of students as school prefects. The school thanked the outgoing student leaders of 2018 for their services to the school community and each of the Exco members gave a short speech as inspiration to the incoming school leaders. After the formal investiture, parents and guests were invited to a tea reception where congratulatory messages and hugs were exchanged.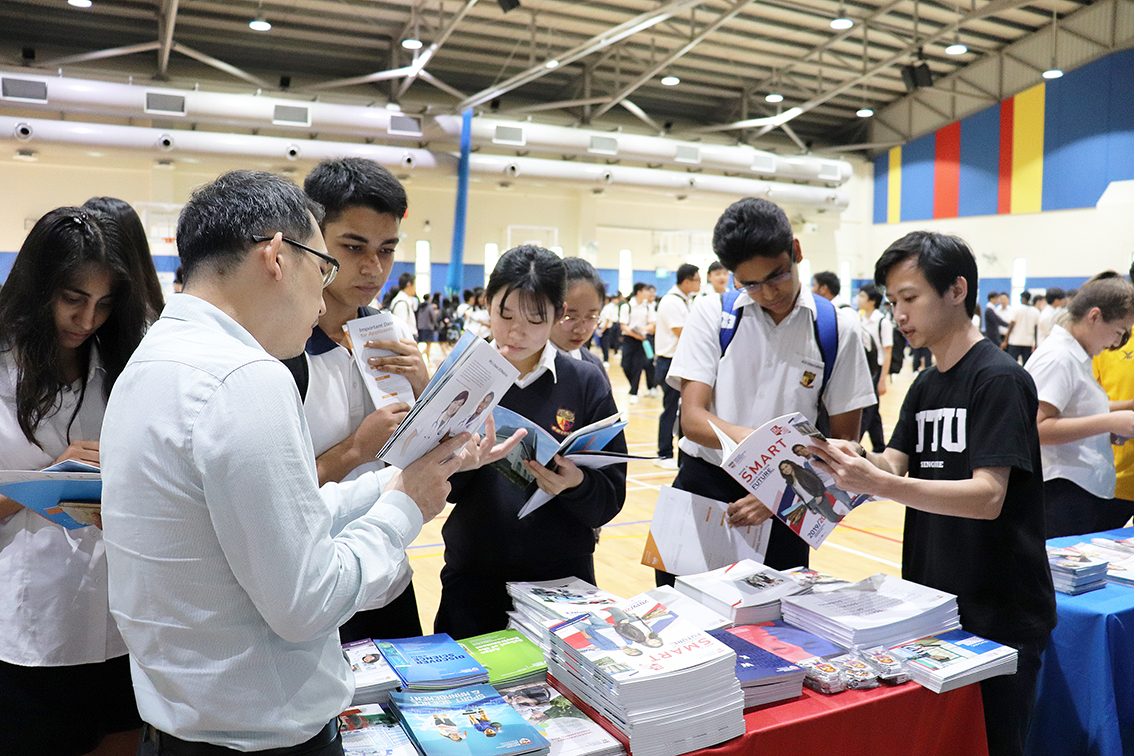 1 April 2019
Higher Education Fair
The Higher Education (HE) Fair, held on 1 April at the Sports Hall, saw close to 50 higher education institutions and organisations exhibit the various courses which they offer. They were met with students and parents who were eager to clarify their doubts regarding admissions requirements and information on the various courses.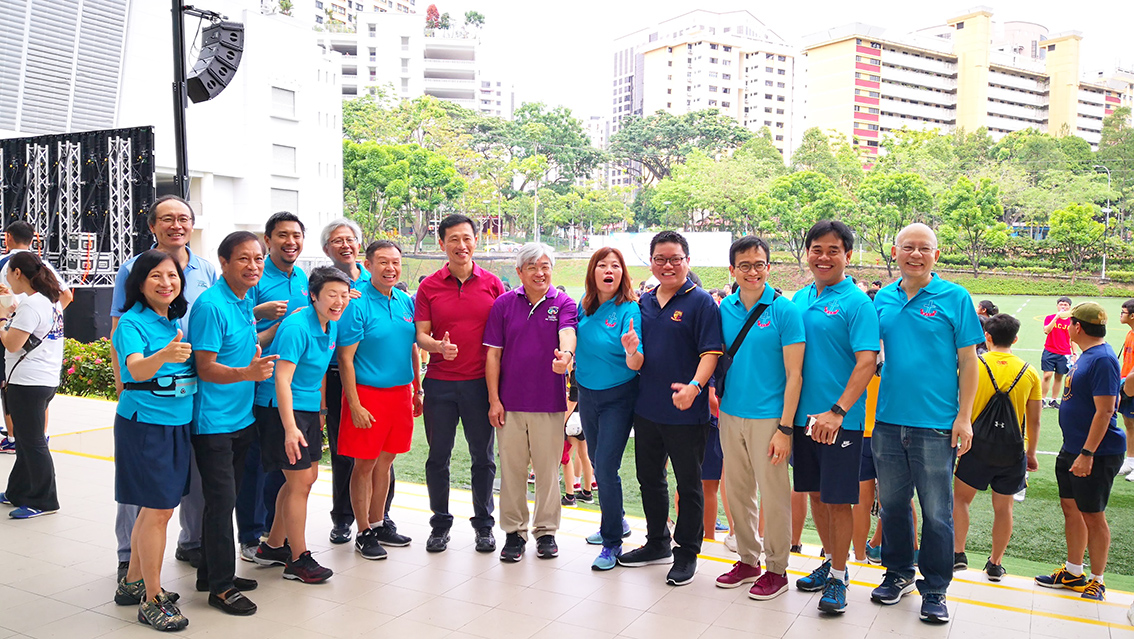 30 March 2019
Methodist Walk 2019
The biennial Methodist Walk 2019 was held on 30 March, at ACS (Independent). 330 of our Junior Division students and 60 staff got off to an early start at 7am last Saturday morning, alongside 15 other Methodist Schools in Singapore.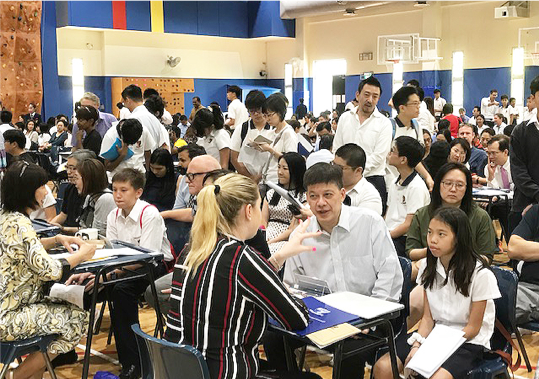 26 March 2019
Whole-School Parent Teacher Meeting
The first of two whole-school Parent Teacher Meetings (PTMs) held on 26 March saw both morning and afternoon sessions packed with a steady stream of parents. The afternoon session was surprisingly busy with many parents still around at 4pm. Most teachers were engaging parents all day!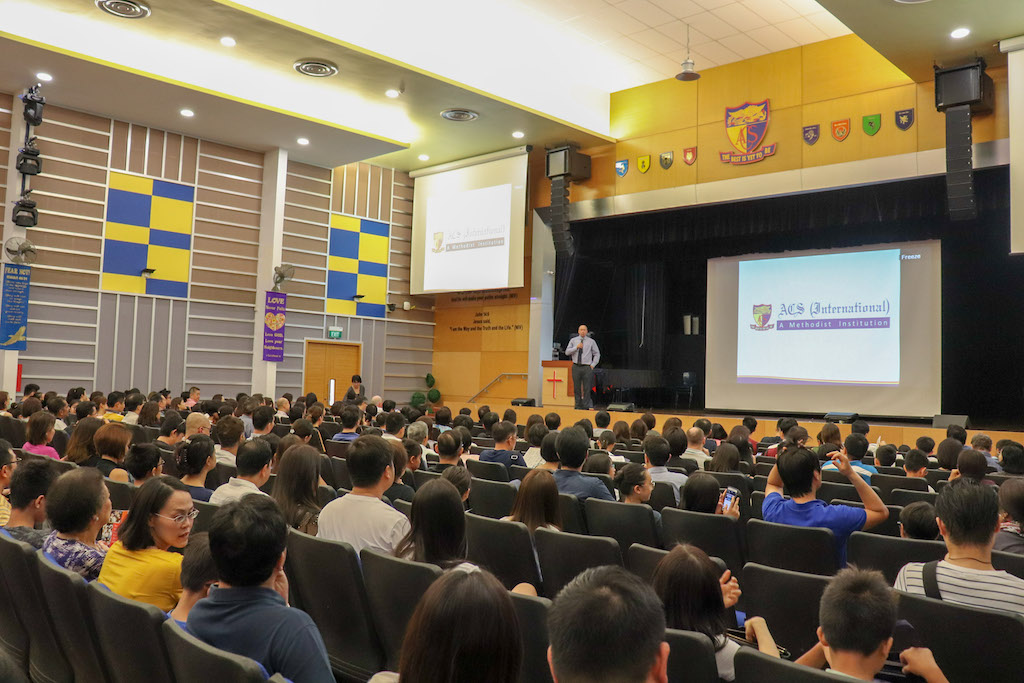 23 March 2019
Open House 2019
Prospective students and their parents walked through the main gate of ACS (International) as early as 8:30am at the Open House on 23 March, well received by student leaders.